It's time to figure out what we're making for dinner! One of my favorite things to do is look around on Pinterest and see what recipes are out there for me to try, among other things. I'm sure I'm not the only one!
Check out this recipe that might be helpful tonight: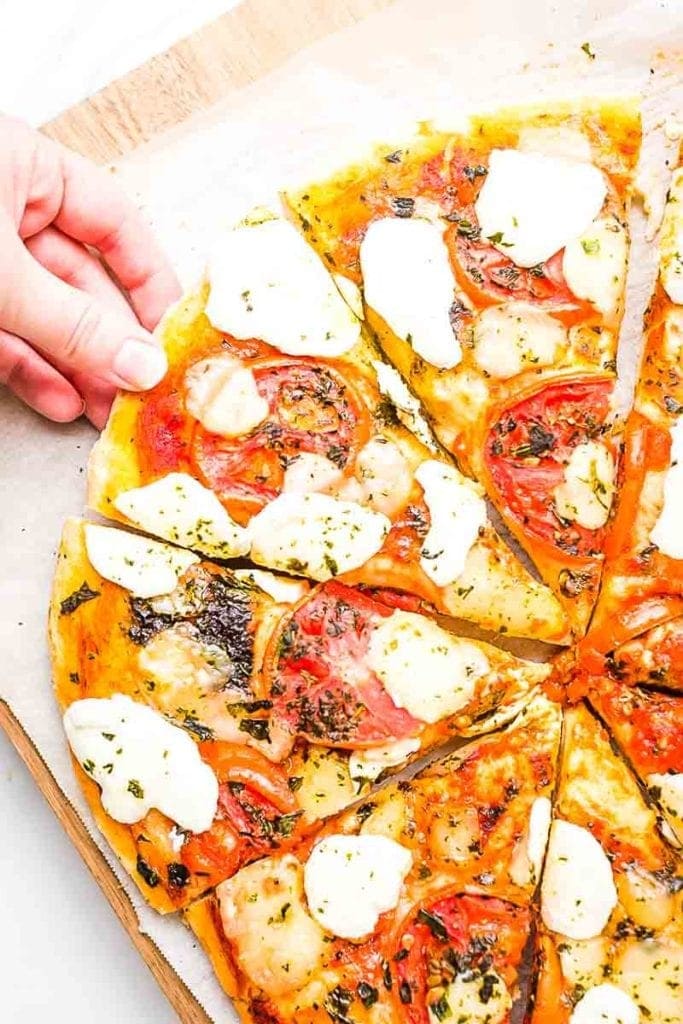 Margherita Pizza starts with a delicious homemade pizza dough then is topped with every day ingredients like pizza sauce, mozzarella cheese, tomatoes, lightly dried basil, fresh ground pepper and more.
Prep Time: 10 minutes
Cook Time: 22 minutes
Total Time: 32 minutes
Servings: 4
Calories: 451
Author: Julie Evink

INGREDIENTS
½ recipe homemade pizza dough (Or any store bought pizza dough)
1 Tbsp olive oil
2 tsp Gourmet Garden Stir-In Garlic Paste
1/ c. pizza sauce
8 oz fresh mozzarella cheese cut into 1/2-inch cubes (*preferably fresh mozzarella not packed in water)
2 plum tomatoes sliced
2 Tbsp Gourmet Garden Lightly Dried Basil
Fresh ground pepper to taste
INSTRUCTIONS
Prepare pizza dough according to directions. Roll out into a round pizza. Score with fork to prevent bubbles while baking. We love this pizza dough. It will make two pizzas!
Mix the olive oil and garlic together in small dish. Brush the top of the dough lightly with mixture. Top with pizza sauce, then the mozzarella cubes and then tomato slices. Sprinkle with Gourmet Garden Lightly Dried Basil and fresh black pepper.
Bake for 22-24 minutes. Place back in oven and continue to bake until crust is lightly browned and cheese is bubbling.
Remove from the oven and slice pizza. Serve immediately.

NUTRITION
Calories: 451kcal | Carbohydrates: 50g | Protein: 20g | Fat: 19g | Saturated Fat: 8g | Cholesterol: 44mg | Sodium: 1064mg | Potassium: 144mg | Fiber: 2g | Sugar: 7g | Vitamin A: 640IU | Vitamin C: 4.7mg | Calcium: 315mg | Iron: 3.9mg