It's time to figure out what we're making for dinner! One of my favorite things to do is look around on Pinterest and see what recipes are out there for me to try, among other things. I'm sure I'm not the only one!
Check out this recipe that might be helpful tonight:
One of my favorites for busy days, so easy!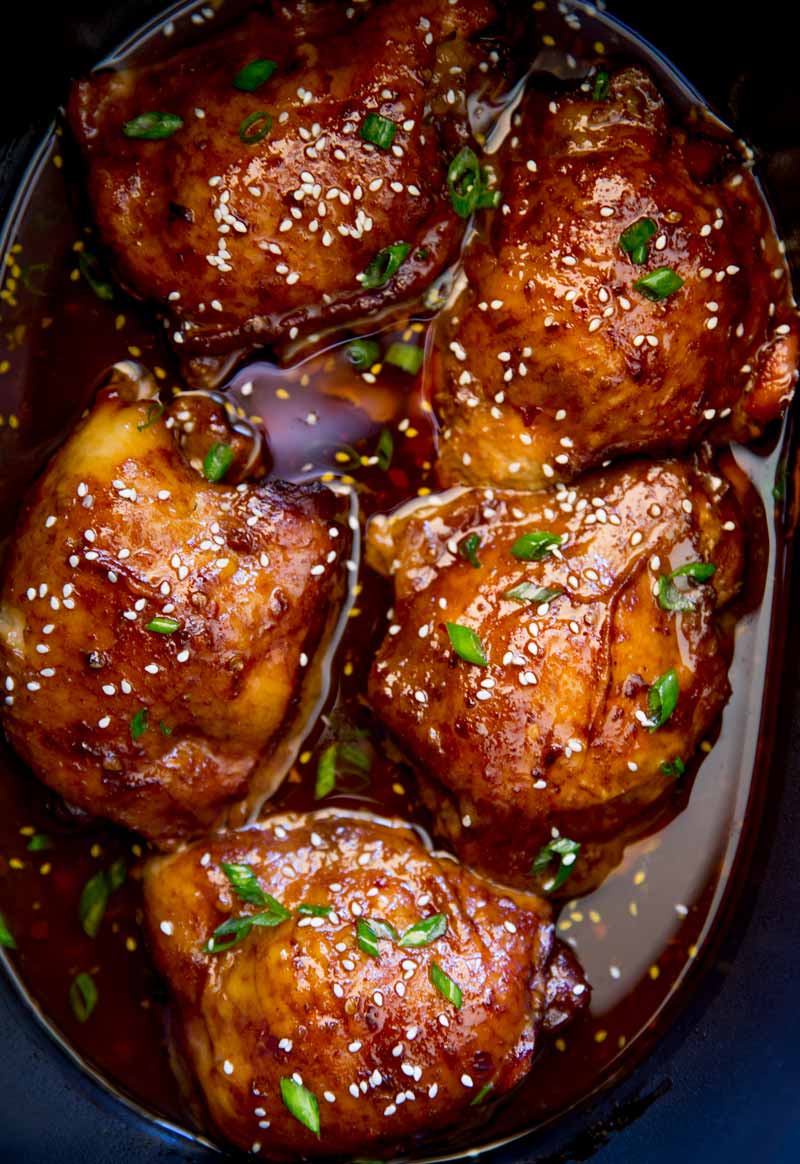 Slow Cooker Mongolian Chicken is a set it and forget it five ingredient recipe that is sweet, spicy, and full of garlic and ginger flavors!


Prep Time: 5 minutes
Cook Time: 4 hours
Total Time: 4 hours, 5 minutes
Servings: 5-6
Calories: 339
Author: Sabrina Snyder
INGREDIENTS
5-6 chicken thighs , bone in and skin on (I sometimes use 3 very large chicken breasts cut in half)
1/4 cup lite soy sauce , low sodium
1/2 cup dark brown sugar
1/2 teaspoon ground ginger , or 2 teaspoons ginger, minced
1/2 teaspoon garlic powder , or 2 tablespoons garlic, minced
sesame seeds and sliced green onions , for garnish (optional)
INSTRUCTIONS
Mix all the ingredients and set the chicken into the slow cooker skin side up.
Cook on low for 8 hours or on high for 4 hours.
Garnish with sesame seeds or green onions (optional).

NUTRITION
Calories: 339kcal | Carbohydrates: 22g | Protein: 19g | Fat: 18g | Saturated Fat: 5g | Cholesterol: 110mg | Sodium: 741mg | Fiber: 0g | Sugar: 21g | Vitamin A: 90g | Potassium: 285mg | Calcium: 30mg | Iron: 1.2mg