It's time to figure out what we're making for dinner! One of my favorite things to do is look around on Pinterest and see what recipes are out there for me to try, among other things. I'm sure I'm not the only one!
Check out this recipe that might be helpful tonight: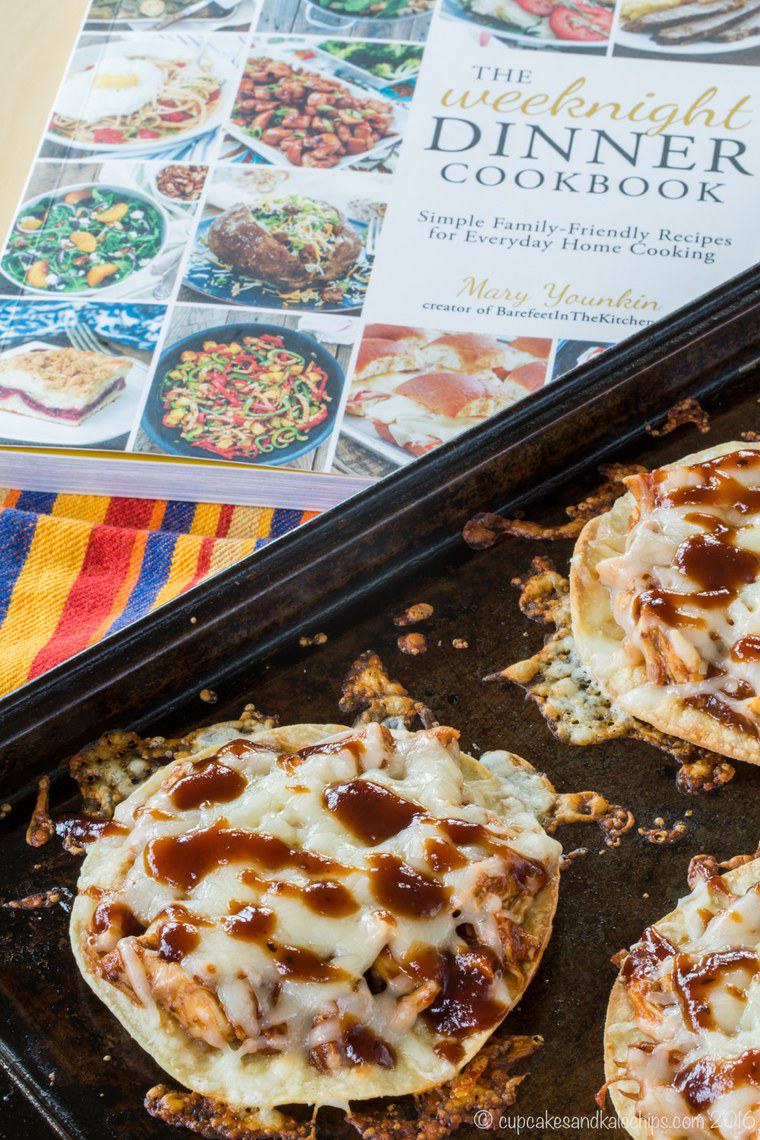 Pick up a rotisserie chicken from the store, use up leftovers, or even make a new batch in your slow cooker to make this easy dinner recipe the family will love. With your favorite barbecue sauce and cheese, what's not to love?!
–
Prep Time: 10 minutes
Cook Time: 8 minutes
Total Time: 18 minutes
Servings: 4
Calories: 693
Author: Brianne
INGREDIENTS
8 tostada shells or 8 corn tortillas, brushed lightly with olive oil and baked for 3-5 minutes per side, until crispy
3 cups cooked and shredded chicken
1 1/2 cups of your favorite barbecue sauce, divided
2 cups shredded cheese (Mary uses mozzarella in the cookbook, but I have also used cheddar, Monterey Jack, or a blend)
3 green onions, very thinly sliced (optional)
INSTRUCTIONS
Preheat your oven to 350°F. Lay out the tostada shells (or baked tortillas) on two rimmed baking sheets.
Combine the chicken and 1 cup of the barbecue sauce in a small bowl, and stir to coat.
Divide the chicken between the tostada shells and top with the cheese (about ¼ cup on each).
Bake for 6 to 8 minutes, just until the cheese is melted.
Remove from the oven and drizzle with the remaining ½ cup barbecue sauce. Sprinkle with green onions, if desired.

NUTRITION (For 2)
Calories: 693kcal | Carbohydrates: 66g | Protein: 31g | Fat: 33g | Saturated Fat: 13g | Cholesterol: 107mg | Sodium: 1730mg | Fiber: 3g | Sugar: 36g | Vitamin A: 825IU | Vitamin C: 4mg | Calcium: 359mg | Iron: 2.3mg