It's time to figure out what we're making for dinner! One of my favorite things to do is look around on Pinterest and see what recipes are out there for me to try, among other things. I'm sure I'm not the only one!
Check out this recipe that might be helpful tonight: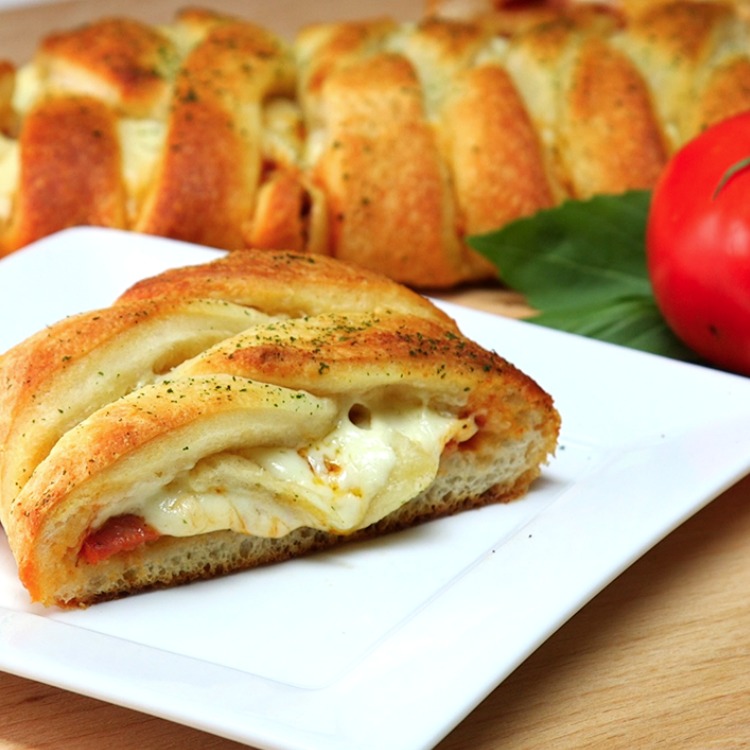 A fun and easy twist on traditional pizza that is ready fast.  Grab a can of refrigerated pizza dough and let me show you how easily and quickly this recipe comes together. 
Prep Time: 10 minutes
Cook Time: 20 minutes
Total Time: 30 minutes
Servings: 8
Calories: 120
Author: Lois
INGREDIENTS
1 can 8 oz refrigerated pizza dough
1/3 cup pizza sauce
1/2 cup mozzarella shredded cheese
Pepperoni slices
1/2 tsp Italian seasoning
2 TBS. melted butter
INSTRUCTIONS
Preheat oven to 350 degrees.
Unroll the can of refrigerated pizza dough onto a baking tray that has been sprayed with non-stick cooking spray or you can line the tray with parchment paper.
Press the dough into a rectangle shape.
Spread the pizza sauce down the center of the dough.
Add the pepperoni slices on top of the tomato sauce.
Add the mozzarella cheese.
Using a pizza cutter or sharp knife, cut the dough into strips on both sides of the toppings.
Fold one strip over the toppings and then fold one strip from the opposite side over the first strip.
Repeat to form a braid.
Brush the braid with the melted butter and sprinkle the top with the Italian seasoning.
Bake 18 to 20 minutes or until light golden brown.
Cut into slices and serve warm with extra tomato sauce on the side.

NUTRITION
Calories: 120kcal | Carbohydrates: 14g | Protein: 3g | Fat: 6g | Saturated Fat: 3g | Cholesterol: 11mg | Sodium: 201mg | Fiber: 1g | Sugar: 1g |