It's time to figure out what we're making for dinner! One of my favorite things to do is look around on Pinterest and see what recipes are out there for me to try, among other things. I'm sure I'm not the only one!
Check out this recipe that might be helpful tonight: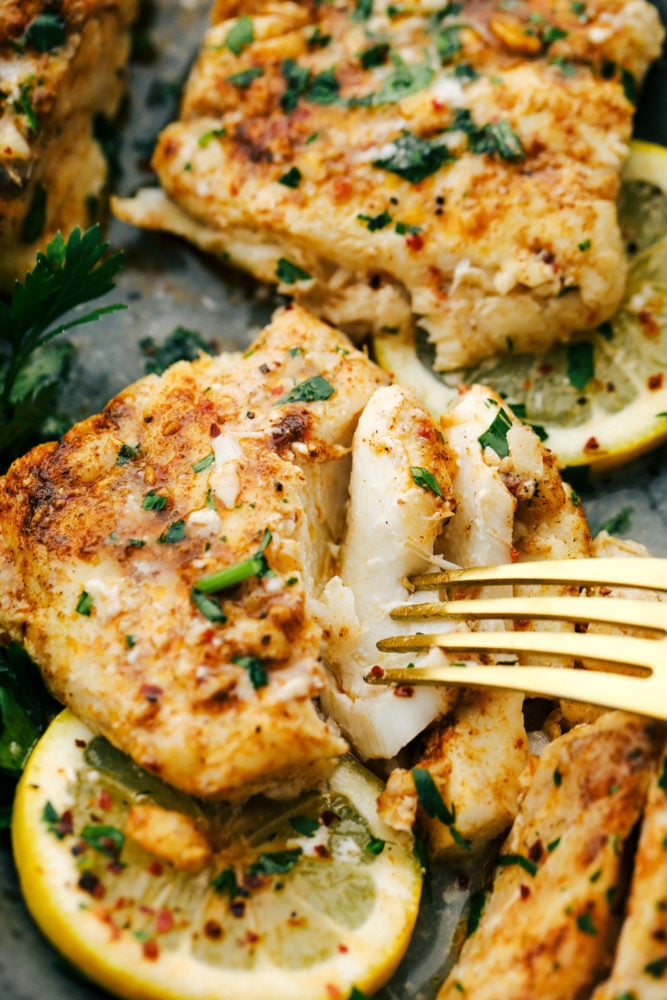 A tender and juicy cod filet baked in a buttery Cajun seasoning with garlic cloves and olive oil making this cod a flavorful and delicious dinner.
Prep Time: 5 minutes
Cook Time: 15 minutes
Total Time: 20 minutes
Servings: 6
Calories: 463
Author: ALYSSA RIVERS
INGREDIENTS
3 cod filets cut in half
salt and pepper
Cajun Garlic Butter Sauce:
1/4 cup butter melted
1 Tablespoon olive oil
3 garlic cloves minced
1 Tablespoon Cajun Seasoning
INSTRUCTIONS
Preheat oven to 400 degrees. In a 9×13 inch baking dish add the cod and sprinkle with salt and pepper
To make the Cajun Garlic Butter Sauce: In a small bowl whisk together the melted butter, olive oil, garlic and cajun. Spread evenly over the fish.
Bake for about 15 minutes or until the fish is opaque and flakes easily.

NUTRITION
Calories: 463kcal | Carbohydrates: 1g | Protein: 80g | Fat: 13g | Saturated Fat: 6g | Cholesterol: 214mg | Sodium: 312mg | Fiber: 1g | Sugar: 1g | Vitamin A: 991IU | Vitamin C: 5mg | Calcium: 80mg | Iron: 2mg