It's time to figure out what we're making for dinner! One of my favorite things to do is look around on Pinterest and see what recipes are out there for me to try, among other things. I'm sure I'm not the only one!
Check out this recipe that might be helpful tonight: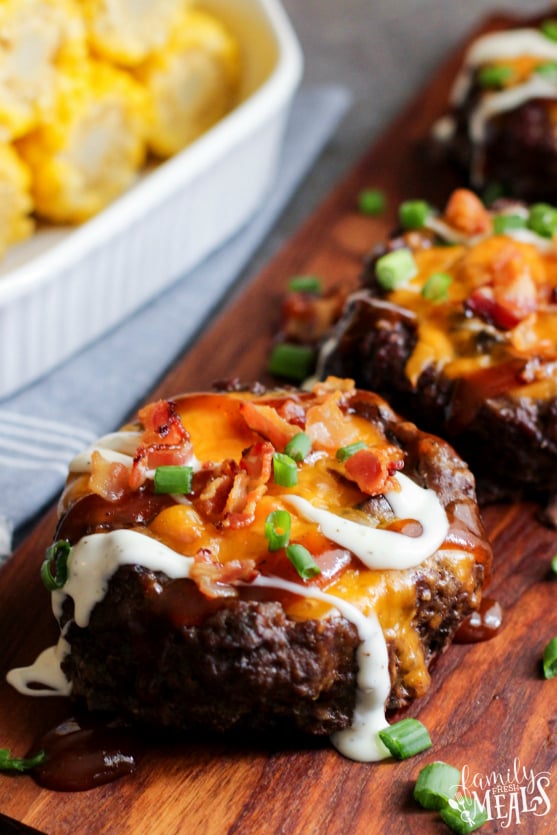 So for all you carb avoiders, I've come up with a whole new way to enjoy burgers without the bun. Instead, you serve all the toppings in – the burger itself! These Fully Loaded Burger Bowls are burgers, filled with your favorite topping! It a whole new way to burger!
Prep Time: 15 minutes
Cook Time: 30 minutes
Total Time: 45 minutes
Servings: 4
Calories: 690
Author: Corey Valley
INGREDIENTS
2 lb extra lean beef
2.5 teaspoons Lawry's Seasoned Salt
1 teaspoon Garlic Powder
1/2 teaspoon Black Pepper Ground
3 teaspoon Worcestershire sauce
4 TB butter
2 cups sliced mushrooms
2 cups of cheddar cheese. shredded divided
10 slices of bacon cooked and diced
diced chives bacon BBQ sauce, ranch for topping
INSTRUCTIONS
Mix together beef, seasoned salt, garlic powder, black pepper and Worcestershire sauce. On a baking sheet lined with foil, form 4 meat bowls using a clean jar or can. Set aside.
In a medium pan, saute mushrooms with butter. Season with salt and pepper to taste. Divide into 4 equal potions.
Fill each meat bowls with 1/4 cup of cheese, mushrooms, 2 slices worth of diced bacon, and then top with 1/4 cup of cheese.
Bake at 350 covered with a foil tent (foil loosely coving) covering for 30 mins. Before serving, top with diced bacon, bbq sauce, ranch and diced chives.

NUTRITION
Calories: 690kcal | Carbohydrates: 4g | Protein: 71g | Fat: 49g | Saturated Fat: 28g | Cholesterol: 230mg | Sodium: 2391mg | Fiber: 0g | Sugar: 1g | Vitamin A: 940IU | Vitamin C: 2mg | Calcium: 439mg | Iron: 7mg